One day this might make sense...or not 😅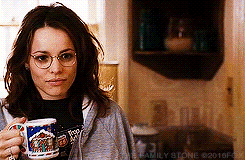 This morning, I woke up at 3:45 and remembered I'd forgotten to renew my driver's license. People have been reminding me for weeks. I've had the mail in since February. But there are few things I hate so much as dealing with the DMV.
Today I am 29 years old, and my driver's license is expired.
"But Natalie," you're saying, "What does this have to do with my Rogue Mentor submission?" Or maybe you're rolling your eyes. Some of you have probably already closed the tab or skimmed to the bottom for the parts that apply to you. For those who've stuck around, I'll try to make this coherent, if not clarifying.
As writers, we have fantastic imaginations. It's part of the job. But we spend so much time in the worlds in our heads, whether a reflection of our own or in another galaxy, it's easy to lose sight of the mundane. How DO people go to the bathroom in your post-plumbing near-utopia, Patricia?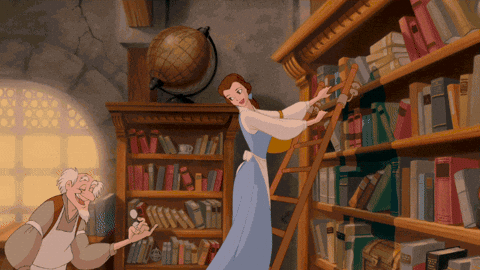 Of all the books you've read in your life, how many have you wanted to read twice? Four times? Of all the books in the library, how many do you want to read even once? Does your lack of interest, or even outright distaste, change the fact that it might be someone else's favorite?
This time last year, I'd entirely stopped thinking about querying. For one, it hurt too much. But really, it was just another brick on the pile of rubble that was my life. I'd done everything I could think to do: revised, revised, revised, worked with a mentor to REVISE, polished my sub package, got a heartening number of requests, got a disheartening number of rejections, often never heard back.
"If you don't find representation for this project, I'd love to see your future work."
I couldn't read that as anything but a placation: yeah, you're good, but not good enough.
I took it so damn personally because I knew I'd gotten the equation right--my sub package was strong, I'd jumped through all of the hoops, I'd studied and toiled and made sacrifices. The people in my life knew me as a writer, asked me how the book was going, but all I could say is not yet. And after a while, once people start getting that look in their eyes, not yet feels worse than not at all--like their faith in you has dried up, and maybe your foolish hope should too. Eventually, they stop asking, and you feel unseen altogether.
It's worse than going to the DMV, which I just found out is closed tomorrow.
Since I started Rogue Mentor in November, I've been saying how much I wish I could have taken submissions before querying. For what? I don't know. But the experience has opened my eyes to how much writers imagine magic where only mundanity exists.
I woke up at 3:45 AM and I have to go to the DMV on my birthday. But I'm also going to get my hair died lilac like I've been wanting to do for a long time, and I'm going to visit my favorite thrift store, and I'm going to dinner with my husband, and my dog is sitting on the couch beside me while I drink my coffee and reply to texts from friends.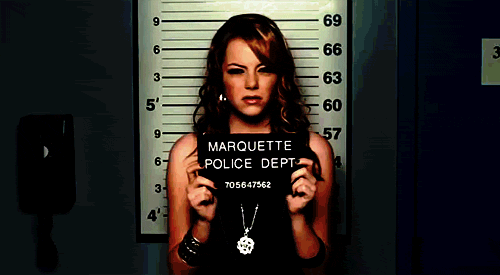 You are going to get rejected. I continue to get rejected. Your silent query inbox is mundane, agent inboxes are a crowded DMV and you're not sure if you should smile for the pic--oh god it's too late AND THAT'S YOUR PICTURE FOR THE NEXT X YEARS.
But at least your hair is the exact shad of lilac you've been dreaming about.
But at least you still have stories to tell.
One of you wrote, "Every now and then it strikes me how wild it is that I can just write whatever I want. No playground monitor is waiting in the wings to decree that *this* ingredient can't be mixed in with that one. The freedom to make an entire world is exhilarating."
I immediately circled it in red pen. That joy and passion and pure magic is infectious.
Writing and publishing are not the same thing. Your value as a writer and agent/mentor response are not the same thing. One is wholly in your control, to create and enjoy the act, while the other is statistics.
All you can do is put your best foot forward, and SO many of you did. Before you think, "oh, she has to say that to be nice."
No, there were some bad submissions in our inbox. One even made me downright angry. But if you're reading this I doubt that's you.
So then, if you're all so great and talented, why are you refreshing over and over again to an empty inbox? Here are some of my reasons:
1) Several had timelines I couldn't work with. Since this is a pared down mentorship, single pass edit letter, I'll be fairly quick but I don't want to offer that to someone who is in a hurry. Rushing is a surefire way to waste an opportunity.
2) The story has a great hook, and even a great voice, but I don't have time for serious line edits and the author doesn't demonstrate a grasp on syntax/language. Some mentors will be fine with this! If I had more time, I'd look more seriously. But I don't, and that's a me thing.
3) I'm not the right mentor for the project. This can mean my skills aren't well aligned, or I don't see where *I* can help. Have you ever heard "I just don't have the vision for this"? What a maddening phrase, but WOW I get it now. It doesn't mean you don't have talent, or that SOMEONE won't take the story on. In fact, one of my maybes has notes like, "GORGEOUS. Amazing query and voice...but I think there might be better mentor options for you."
I'm likely going to pass but I STILL WANNA READ THE BOOK.
4) Your story is too close to one of my own, or one I'm mentoring. This is for both our sakes. The writers mind is a strange place full of thoughts and ideas, and we're not always able to discern where they came from. Is this REALLY the inheritance my wealthy aunt Winifred left me, or did I accidentally mistake my suitcase for someone else's briefcase full of cash?
It's unintentional, but not harmless.
If by the end of this reading period you're left without a mentor or even a full request, I want you to have a little bit of the advice I give my mentees, and I hope you can take it to heart as well as your keyboard.
1) Pace and plotting in particular will answer to all of the emotional beats and character motivations, but those things won't hold up without a strong skeleton. This applies more to people who are just starting to draft, but I LOVE (I love a lot of things, okay?) V.E. Schwab's Story Corpse class from YALLWrite. I highly recommend taking some time to watch it.
Something else I recommend is this post on avoidance outcome to ramp up tension within a scene, while also naturally building the main plot.
Also, here's me talking about the only math I can do: tension equations.
2) INTERNALIZATION! Whether you are writing a story in first or third person, see your story through character colored glasses. What do they know about this world? How do they compare x to y? What does that tell us about them? What does that tell us about the world? Make sure they are reacting to things where it's warranted, and not overreacting to things if it isn't in character.
Having an issue with info dumping? Try weaving it through the scene with internalization and comparison.
3) Agency: let your characters make decisions. Let them be the ones to make suggestions and sacrifices for what they want/need. Inciting incidents can often be influenced in both convincing and satisfying ways by your character, and they should be!
4) Time skips -- you know, where you use that little # to signify the passing of time? Those kill your tension and it takes your pacing right down with it. Use them sparingly, find ways to bridge into the next scene instead if you can.
I've gone on far too long, but I want to wrap up by saying this: I see you and your value. I mean that. Reading all of your answers to the application questions was truly such a joy, and one I will carry with me while standing in line at the DMV today.
There is no perfect path to publishing--there isn't even a certain path. There's only YOUR path, and I'm honored you trusted me enough to take a detour into my swamp.
I have to choose, and it's going to be tough. It always is. But I hope you know I took the time, and I fell in love with you through your passion and drive for writing. You already are a writer, you already have value. Each and every application (okay, all but one) stole my heart, and I hope the best for all of you--even the one, I guess.
Best of luck on the path ahead and I can't WAIT to see what's next for you. Let's stay connected.
xx Nat
P.S. I DO NOT want this post to be a cheeky sales pitch so EXIT NOW if you're not interested, but for those of you who do need additional support/want to support Rogue, I am offering a four week Mini Mentor masterclass in June.
This class supports Rogue Mentor's mission of providing flexible, accessible, and inclusive mentorship opportunities to writers around the world. 100% of the proceeds go toward offsetting program costs.
Please contact roguementor@gmail.com if you are in need of financial assistance or would like to purchase access a la carte ($10/wk)
In this four session, interactive class, Learn how to look at your manuscript and your career through the eyes of a mentor.
Week 1: Mentorship & Goal Setting
Week 2: The Manuscript
Week 3: Querying & Beyond
Week 4: Platforming & Community Building
Perfect for those with manuscripts that won't be ready for RM submission windows. Recording will be available.